OSATU evolves towards sustainability and environmental commitment
SPRAY IN A SUSTAINABLE AND CONTROLLED WAY, with greater precision and efficiency, customising your sprayer with OSATU Accessories.
Get the BEST RESULTS IN YOUR CROPS.
TAKE CARE OF OUR ENVIRONMENT BY SAVING PRODUCT AND WATER thanks to the use of:
Pressure regulator:

Allows constant and homogeneous spraying throughout the treatment carried out.
Offers the choice of herbicide and insecticide-fungicide function, adapting it to your spraying needs.
Controlled and quality treatment.

Nozzles: We have a wide range of nozzles that adapt to your spraying needs, allowing an adequate drop size and coverage for an effective treatment.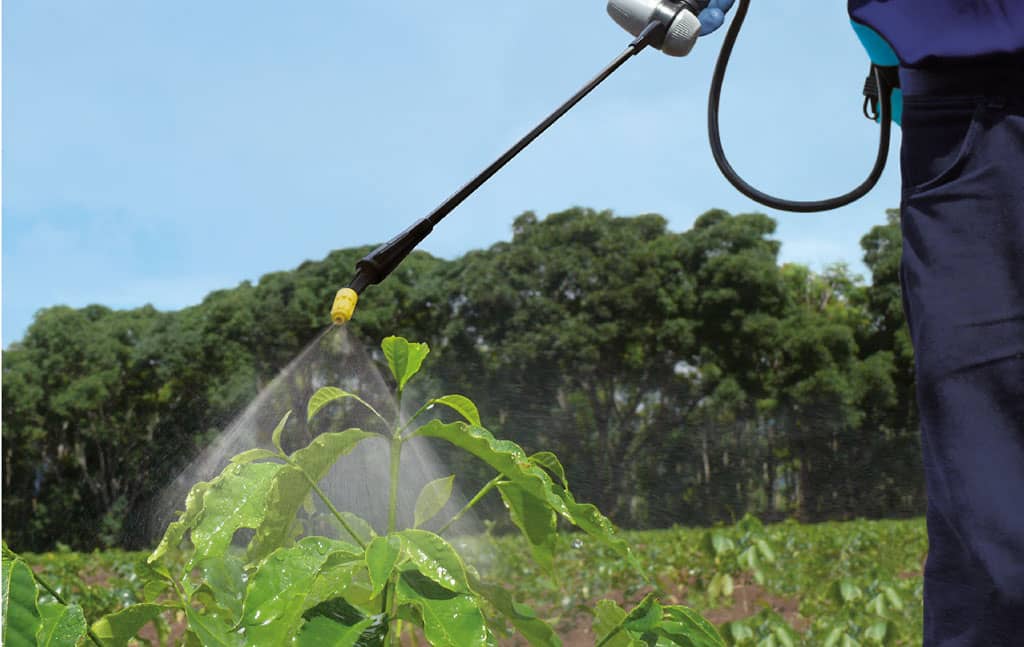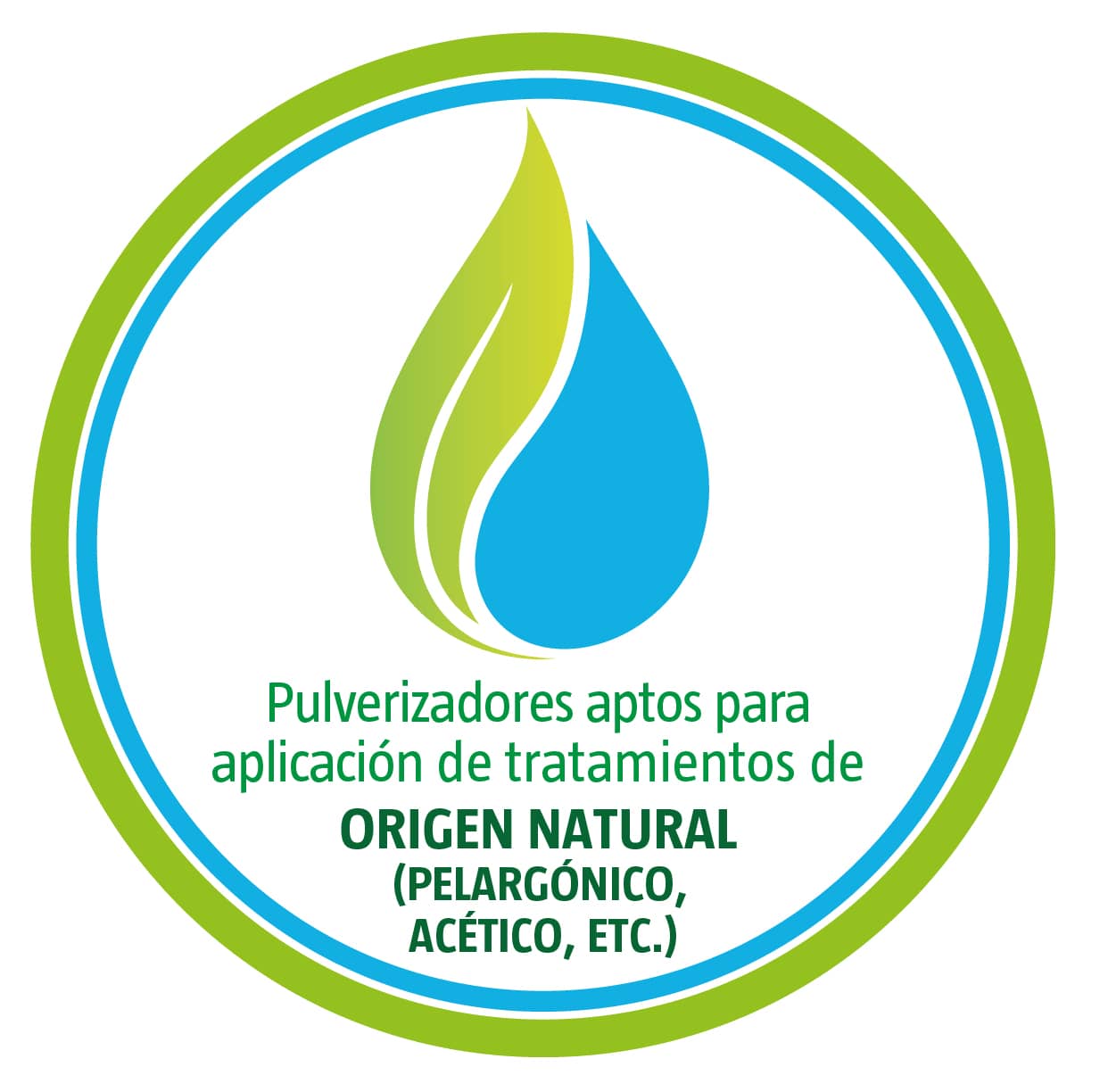 SPRAYERS SUITABLE FOR NATURAL TREATMENTS (pelargonic, acetic, etc.)
OSATU SPRAYERS, PROFITABLE THANKS TO THEIR DURABILITY, ROBUSTNESS, AND QUALITY.
WE EXTEND THE LIFE CYCLE OF THE SPRAYER BECAUSE WE OFFER:
to keep the sprayer always ready.
to change worn parts due to heavy use. This helps extend the service life of the sprayer as long as possible. We guarantee the availability of original spare parts of OSATU sprayers.
that allow adaptation and customisation of the spraying needs at height and in hard-to-reach areas.
RESPECT FOR THE ENVIRONMENT AND OPTIMISATION
We feature the ISO 9001 quality management systems and OHSAS 18001 for occupational safety, and we act to reduce emissions.
We minimise the generation of waste and promote its reuse and recycling to turn it into new resources.
Collection of material suitable for recycling by specialised companies for copper and aluminium.
Internal recycling points in offices and manufacturing for paper, organic waste, plastics, toners, batteries, etc.
Use of LED lighting in offices and motion detection in certain areas of the company.
Installation of LED lighting in the manufacturing halls for less electricity consumption and less pollution. (EVE project)
Suppliers KM "100". Local suppliers of raw materials for the production chain, supporting the local industrial fabric.
Elimination of plastic water bottles and coffee cups in favour of the reuse of glass and porcelain containers.
All the production and manufacturing of Goizper's businesses is carried out in accordance with the highest levels of quality and is located in Antzuola's own facilities. For this reason, we can say that it consists of our own manufacture. Made in Europe.
OUR SOLIDARITY PROJECTS
COLLABORATION WITH MUNDUKIDE (among other NGOs)

A percentage of our annual results are destined to the aid and cooperate in solidarity projects in Africa, South America, Central America, the Caribbean, etc. for the training of young people, economic and productive initiatives in the community, microcredit, and social and business processes, promoting the creation of opportunities and a more dignified life.

GOIZPER SOLIDARITY FORTNIGHT with the collection and donation to NGOs of various materials (clothing, books, toys, footwear, etc.)